June 16th  9.30 – 17.00 CET
200 European city managers, financial institutions, industry players and innovators – Together toward climate neutral cities.

City Climate Impact Day is a full-day event hosted by Cleantech Scandinavia on June 16th 2022, during the H22 City Expo in Helsingborg.
The event aims to improve collaboration between important stakeholders on the road to the climate neutral city and will bring together around 250 decision-makers from cities all over Europe.
We will showcase inspiring and successful projects with positive climate impact, new business models and financial solutions that can fill the climate finance gap, and a range of innovation with high positive climate impact potential.


Masterclass for cities: making climate investment plans

100 European cities have been selected to join EU's mission: "100 Climate-neutral and smart cities by 2030", and many more are committing to the same goal.
Getting to climate neutrality will require significant investments in infrastructure and innovation. The City Climate Investment Plan Masterclass will tackle questions like
How do you make an investment plan that extends beyond what the city owns?
How can you get buy-in for such a plan from relevant actors both outside and inside the city administration?
What would a suitable investment plan process look like?
What are the requirements from the EU mission?
How can you assure that you are making the right investments?
What is the sourcing scope?
How do you follow up and improve?
We have invited a group of experienced and knowledgeable professionals from different organizations that will help us to try to get some answers to these questions. The Masterclass is directed towards city administration professionals and related actors.
Time: June 15th, 14.00 – 17.00, Boat dinner 18.00
Place: Clarion Hotel Sea U, Helsingborg, Sweden
Maximum Capacity: 50 people
Part 1. Introduction to Investment Plans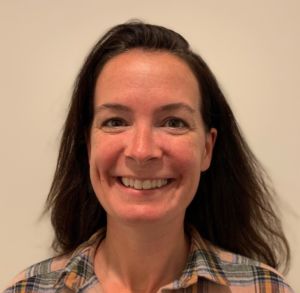 Fedra Vanhuyse, Head of Division Societies, Climate and Policy Support @ Stockholm Environment Institute
Fedra is leading teams of sustainability researchers in the areas of cities, communities, and consumption; water, coasts and ocean; and environmental policy and strategy.
She is passionate about cities, food, and people. At SEI, she leads research projects on circular and sustainable cities, looking at the financial and social consequences of transition, among other things. Since April 2022, she is the finance and procurement specialist for Viable Cities. Through Viable Cities, she supports 23 Swedish cities, and 112 European cities that are part of Net Zero Cities, with climate action and investment planning.
Fedra will introduce the ideas behind the investment plans from the EU Mission and Viable Cities and provide some inspiring thoughts about how to get started.
Part 2. The Joint Investment Plan to Support the Mission
Serendipity supports cities, governments & ecosystem in becoming climate neutral through emerging technology, digitalization & funding schemes. Jonas has a background in the public and private sector in running large scale programs that create systemic change. Through his role as forward thinker, connector and translator he is able to accelerate the systemic change that we, as society, need through public-private cooperation.
Jonas will dive into the Joint Investment Plan, the approach to guide cities to the one stop shop for multiblended funding of the EIB. What are the first experiences of this brand new instrument to support cities in their mission to become climate neutral by 2030.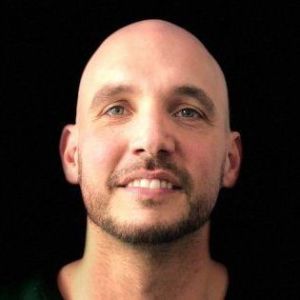 Jonas Onland, Founder & Chief Vision Officer (CVO) of Serendipity
Part 3. Best Practices for City Climate Neutral Investment Plans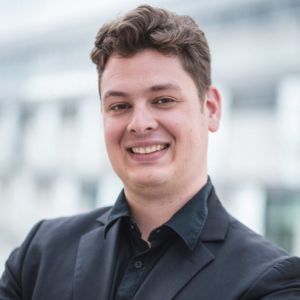 Alexander Schmidt, Founder and CEO of BABLE Smart Cities
Alexander holds degrees in environmental engineering, technically oriented business administration and a master's degree in transport engineering from Imperial College London. During his 7 years at the Fraunhofer Institute for Industrial Engineering, he started working on business models for the charging infrastructure of electric vehicles and smart grids. He led several nationally and internationally publicly and privately funded research projects in the fields of smart mobility and data use in cities. From late 2014 to early 2016, he worked as a project manager in the Ambient Mobility Lab, the joint research lab of the Fraunhofer-Gesellschaft and the Massachusetts Institute of Technology, which develops mobility services to the concept of Big Data Analytics. From January 2019 until December 2020, he was Interim Director of the EIT Urban Mobility and founded the Smart Society Academy, which is now fully part of the BABLE portfolio.
Alexander will share best practices of climate use cases from across Europe and deep dive into a case study of an investment plan.
Part 4. How to Measure Climate Impact
Alicia has been studying and applying the main concepts of Climate Impact Potential to estimate the avoided emissions of start-ups and investor portfolios. She has also worked with financial mechanisms for climate-neutral cities and has been involved in the international FRAME project for defining guidelines for emission reduction calculations, coordinated by PRIME coalition.
She will provide an overview of the most important aspects to consider while choosing a technology for climate neutrality based on her experience and extensive research of existing frameworks and give advice on how to include assessments in city decision making.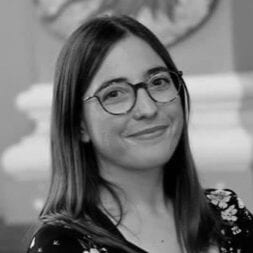 Alicia Requena Carrion, Impact Assessment Manager at Cleantech Scandinavia
Part 5. How to Create Fundable Climate Action Plans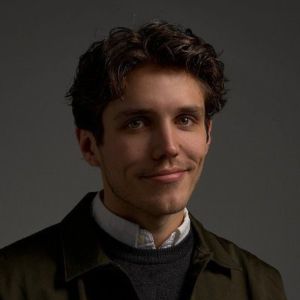 Fredrik Uddenfeldt, VP Product, Climateview
ClimateView is the Swedish climate technology company behind ClimateOS, a digital platform used by more than 100 cities around the world to plan, simulate and execute their climate transition.
Cities have limited financial resources for climate action. Financial institutions have a greater willingness than ever to fund climate action. Supply and demand are both there, but why isn't more funding going to cities?
Impact is the key to unlock funding. Actions are funded if they are believed to create an impact, but what is it that actually drives impact? What is it that actually reduces emissions?
In this session, Fredrik will discuss:
– How cities can go from climate goals to operational targets;
– How actions really create an impact;
– How targets and actions can be used to create fundable climate investment plans.
Making cities sustainable through technological and financial innovation
City Climate Impact Day is a platform for improved collaboration between important stakeholders on the road to the climate neutral city.
When: June 16th, 2022, during the H22 City Expo
Who: Around 200 city managers , financial institutions, industry players, and innovators from all over Europe
Where: Dunkers Kulturhus, Helsingborg, Sweden
Join us for:
A celebration of city climate contracts and tools for turning them into investment plans
Inspiring climate-positive projects from European cities
New business models and financial solutions to scale innovation in cities
A showcase of innovation with high positive climate impact
Networking and 1:1 meetings
Register for City Climate Impact Day, get access to exciting pre-events:
Pre-events for cities and regions
June 15th, Helsingborg: "How to make climate investment plans" Workshop with Viable Cities, Climate View, and Material Economics + boat dinner
Pre-events for financial institutions
June 15th, Helsingborg: "Scaling the Case" Meet-Up: Financial innovation for scaling climate-positive city projects

If you have any questions or issues with your registration, contact us.