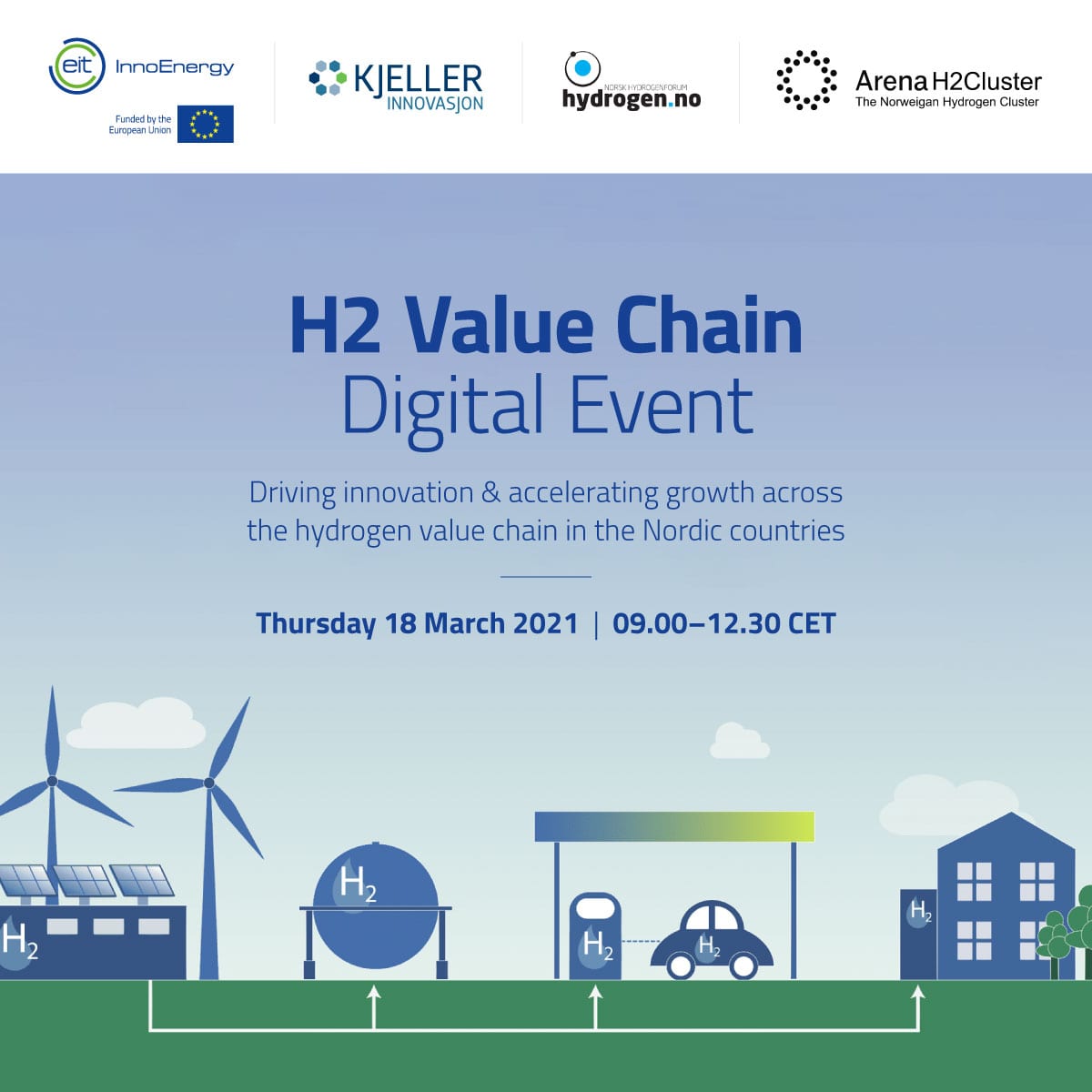 Join this free digital event on Hydrogen to understand how the Nordic hydrogen industry can further drive innovation and stimulate market growth.
Whereas the focus of the hydrogen industry differs slightly at a national level, the combined forces of the Nordic countries create opportunities for more #entrepreneurship and #innovation across technologies and market applications.
We will discuss the role of the industry in shaping the future hydrogen economy and showcase inspiring industrial projects and initiatives across the value chain with the ambition to accelerate the next wave of Nordic hydrogen technology companies.  Magnus Agerström, Managing Director of Cleantech Scandinavia will be in the panel sharing the challenges and opportunities for start-ups in the sector.
Sign up today! https://info.innoenergy.com/h2valuechain2021
This event is co-organised by EIT InnoEnergy, H2Cluster, Kjeller Innovation and the Norwegian Hydrogen Forum.