Vestas is a global energy player and is the world's largest wind turbine manufacturer with more than 136 GW of wind turbines installed globally. For the new energy landscape and climate change challenges, Vestas is a fundamental player and seeks to expand and improve their products, services, capabilities and to promote a more sustainable value chain.
More recently, Vestas launched Vestas Ventures, a corporate venture capital arm to place strategic investments into cleantech and sustainable startups. Vestas Ventures, investing of the balance sheet, is part of Vestas' endeavor to innovate and develop new business in the rapidly changing energy sector. Up to date, Vestas Ventures has two investments in Europe.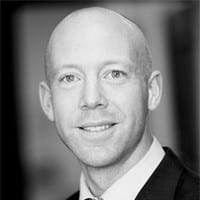 We talked to Jeppe Wang Hjørngaard, Senior Specialist in Vestas Ventures, to understand more about their ambitions.
Why did Vestas open a Venture Capital arm?
In late 2020, Vestas Ventures was established as the corporate venture capital arm of Vestas, dedicated to pursuing investment programs that can help to accelerate the deployment of sustainable energy, the electrification of societies and unlock new growth opportunities.
What are the main areas of innovations that you are looking closely?
All kinds of technology innovations that enable us to integrate even more wind into the electricity system are interesting for us. That means storage, grid interconnection, digital solutions, Power-2-X and technology cooperation with leading battery-makers. We also look at any innovations can improve our core solutions to our customers. To get a more thorough overview of our investment verticals, please visit www.vestas.com/ventures
And what about the maturity of the innovation?
Vestas Ventures invest in seed or Series A stage startups. As a minimum, we expect the startup to have a first prototype in testing with a solid business plan in place. The company's solution must be at minimum TRL 4.
What can you share about your first investments?
Vestas Ventures was established to nurture innovation that can help accelerate the energy transition and differentiate Vestas' solution offering through increased sustainability performance. Our collaboration with Modvion holds significant potential to support this journey. The reduced weight of Modvion's towers, in combination with their ability to align with Vestas' modular product architecture, could allow for increased ease of transportation in logistically challenged markets. Furthermore, the tower design could allow for Vestas to increase turbine hub heights, contributing to a reduction in cost of energy. Overall, there is potential to become less reliant on steel prices, which would support Vestas' ongoing growth journey.
Apart from a potential investor, how else can start-ups can engage with Vestas Ventures?
An investment from Vestas Ventures is more than just providing capital. By partnering with Vestas Ventures, we offer a collaboration with the world's leading renewable energy OEM. Vestas Ventures will ensure that you succeed with the support of our capabilities such as the global reach we have established through our brand. Vestas Ventures offers collaboration with the world-leading renewable energy OEM and makes sure that value-adding activities are mutually beneficial between the startup and Vestas Ventures.
What brings you to Cleantech Scandinavia?
We are very pleased to partner with Cleantech Scandinavia. The platform will enable us to connect with the broad investor network in Cleantech Scandinavia. Vestas Ventures also needed a partner who can provide us with a comprehensive overview of all the inspiring cleantech innovation startups in Scandinavia.
We expect to be an active partner in all relevant events hosted by Cleantech Scandinavia.
A big warm welcome to Vestas Ventures in the Cleantech Scandinavia Members Network! We look forward to working with you!
To read more about Vestas Ventures, check their webpage and the introduction video: https://www.vestas.com/ventures