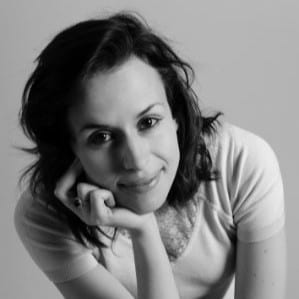 ALLEGRA KOWALEWSKI-FERREIRA
Member at Breakthrough Energy Ventures
Allegra is an investment professional passionate by innovations that can address climate change, and driven by the process of partnering with entrepreneurs to accelerate their development and maximise their impact.
At Telos Impact, she was in charge of running a family impact fund with the ambition to build a portfolio of impactful ventures addressing the following environmental challenges: water pollution & scarcity, plastic pollution, food waste, unsustainable diet and carbon emissions. Her role included establishing key processes to ramp-up and support the investment activities (from building investment thesis to steering deal flow sourcing and building an ecosystem), mentoring the team on matters such as fundraising dynamics and term sheet negotiations, and sharing the learnings with the investing family.
Before Telos Impact, Allegra has worked for 6 years for a large single family office (Perier-D'Ieteren a.k.a. "SPDG") as an investment manager. At SPDG, she supported the family's heir and family office CEO in both strengthening the family's involvement in the family business (D'Ieteren group, 2bn € in market cap on Euronext) and expanding the family office's diversifications across several asset classes, including venture capital. She has been both responsible for articulating the venture capital strategy around technologies that can address transportation challenges and implementing it, as to build a portfolio of ventures scattered over the US and Europe. Beyond the investment process, her role required working closely with portfolio companies as to enable their growth and empower their management team, according the family's entrepreneurial values.
Prior to the family office, Allegra started her career in a corporate finance boutique (Semcap) that quickly diversified its consulting business with the launch of Belgium's first equity-based crowdfunding platform (MyMicroInvest, a.k.a. Spreds), supported by an early-stage investment fund (Inventures). As a co-founder, Allegra raised funds & closed deals on behalf of 7 entrepreneurs.
Finally, Allegra graduated as a Business Engineer from the Solvay Business School (University of Brussels) amongst the top 5 of her class.