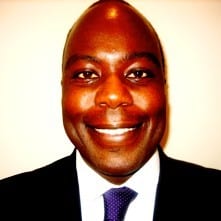 DAVID BASSIOUNI
President & Chief Strategy Officer at The Bassiouni Group
I'm a Global Business Leader on a daily mission to help dynamic companies and institutions solve critical issues; thrive in the global marketplace; unleash the power of Innovation & Sustainability; and accelerate Economic Growth and Impact.
Highlight: TBG Global Advisors is currently focused on providing critical COVID-19 solutions via our COVID-19 Response Team, which includes twenty leading Epidemiologists and Public Health, Crisis Management, Emergency Response, Humanitarian Response, Evaluation and Data Management experts. TBG also works with companies like Symphony Environmental to provide antimicrobial protection for public hygiene/protection.
Background: Born in East Africa. Raised in the UK & Europe, Mideast and Africa. Educated in Scotland & Canada. Made in New York.
Specialties: Global Business/Corporate Strategy, Management, Leadership, International Development, Project Management, Sustainability/CSR, Crisis Management, Global/Public Affairs, Sustainable Development, Investment in Emerging and Frontier Markets (ASEAN, Central Asia, Sub-Saharan Africa & MENA)