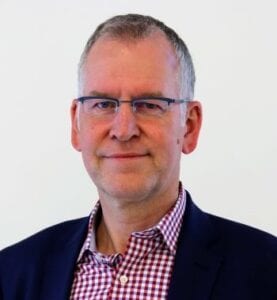 SVEN HARMSEN
Director of External Ventures at Saint-Gobain NOVA
Located in the Boston area, Sven leads Saint-Gobain NOVA's North America team and is responsible to drive NOVA's broader growth strategy as well as the company's strategy around engaging and investing in startups and their relationships with Saint-Gobain businesses.
Prior to joining Saint-Gobain NOVA, Sven served as Investment Director at M Ventures, the global corporate venture arm of Merck KGaA, Darmstadt, Germany. From M Ventures' office in Cambridge, Mass., he established and led a global investment team focusing on strategic investments in the field of performance materials and built an international portfolio of strategic investments. Sven entered the CVC world while working at BASF. For BASF Venture Capital (BVC) he opened their first office on the U.S. East Coast. During his time in strategic venture units, he covered the whole investment process from identifying relevant investment targets all the way to serving on the Board of Directors at some of the portfolio companies.
Sven holds a Ph.D. in Natural Sciences with a focus on chemistry from the Julius-Maximilians-University of Wuerzburg in Germany. Subsequently he worked as a Postdoc at Stanford University.