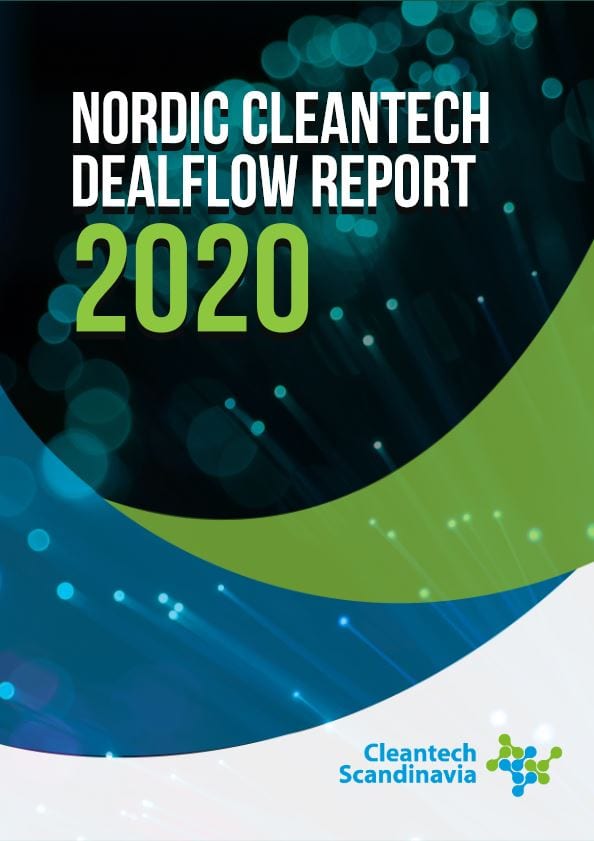 While the year 2020 came with a staggering number of uncertainties, the cleantech sector in the Nordics and Baltics emerged relatively unscathed. The overall inflow of capital increased by 33% since last year and reached 1.8 billion euros!
Which cleantech segments are booming?
With a record in investments despite the COVID-19 crisis, it is more relevant than ever to ask which segments of innovation attracted the attention of private investors. This year's private investment trends in the Nordics and Baltics show that private investors were most present in the agricultural, transportation & logistics, recycling & waste, manufacturing & industrial and energy segments.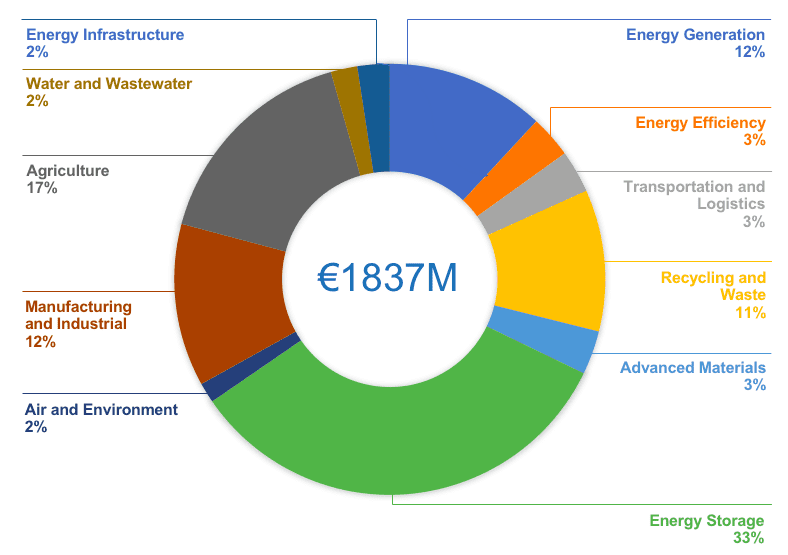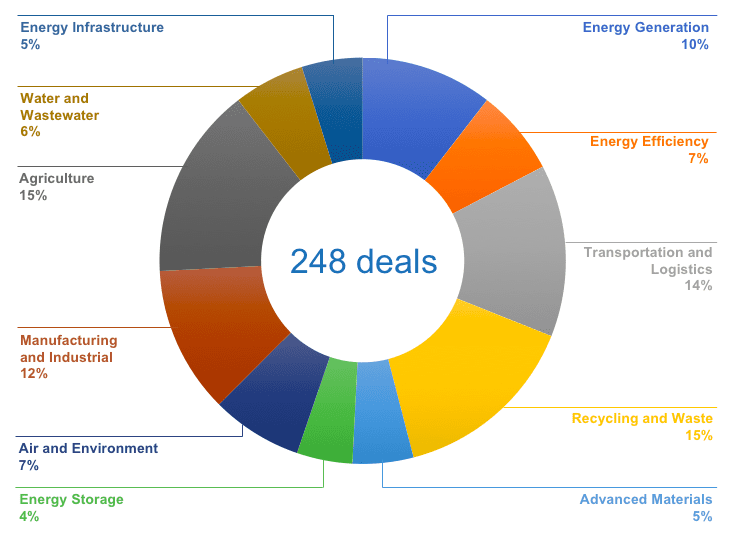 The agricultural segment broke all records this year, securing the largest number of deals and receiving 302 M € in private investments. The segment is reinventing itself and this year proved that innovation has no boundaries going from solutions that propose alternative ways to produce protein at a lower environmental cost, to smart technologies aiming to improve farming yield while limiting the use of natural resources, to a surge in urban farming innovation and finally to the emergence of robotic solutions for pest control.
Moreover, despite the severe economic challenges imposed on the transportation sector by the COVD-19 pandemic, this year's investment trends show a retained interest in electric mobility. Investments in electromobility range from charging infrastructure solutions to the electrification of boats, bikes, cars, buses and trucks, to the development of integrated electro-mobility platforms. Despite the pandemic, sharing economy also appears to be a growing player in the development of new mobility patterns.
In addition, circular innovation is now key to several of our segments, including recycling & waste and manufacturing & industrial. This trend is emphasised by the 117% growth in the numbers of deals secured by the recycling & waste segment, which was accompanied by a 34% growth in the amounts invested. At last, this year's third largest investment was secured by Renewcell, a key player on the Nordic circular economy scene.
While we saw a reallocation of investments across our 11 cleantech segments this year, what can we say about investment trends across the Nordic and Baltic countries?

Sweden – ahead of the other Nordic countries on the cleantech investment scene?
For yet another year, Sweden dominates the cleantech investment scene; both in terms of the number of deals that it secured but also in terms of the amounts invested. The champion of the Nordics and Baltics secured a total of 1,266 M € in private capital, twice as much as last year. In addition, while 54% of the deals are directed towards Swedish companies, they represent 70% of the total amount invested this year. The top 5 investments in Sweden total 880 M € and were secured by Northvolt, Oatly, Renewcell, Scandinavian Biogas and Tibber. Northvolt raised 532 M € in equity from international investors, securing the largest investment this year.
What makes Sweden different from its Nordic neighbours?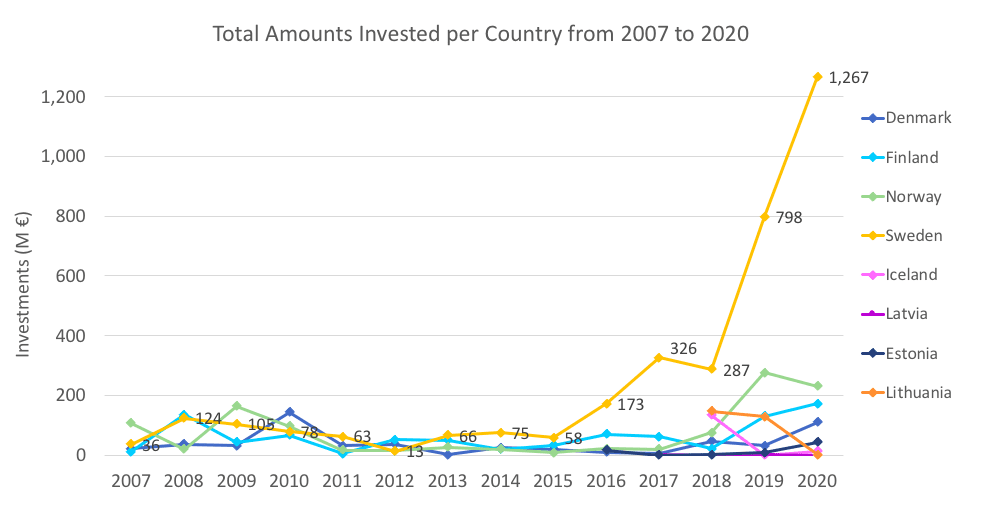 With a capital city known as the unicorn factory, Sweden is at the centre of the Nordic start-up ecosystem. Stockholm has one of the fastest-growing tech startup scenes in the world and produced well known unicorns, including Skype, Spotify and Klarna. What is interesting is that cleantech companies seem to represent a growing share of the unicorn ecosystem. Northvolt is the most notable, but soonicorns such as Orbital Systems, Einride, X Shore and Eliq are also in the spotlight. Sweden's attractive startup ecosystem combined with its ambitious climate goals constitutes the ideal ground for cleantech companies, which might explain Sweden's lead over its Nordic neighbours. We are excited to see how these trends will evolve in the coming years!
Interested to know more?
Our Nordic Cleantech Dealflow Report provides an overview of this year's monthly investment trends, an in-depth look at the evolution of investments across the Nordics and Baltics, as well as an analysis of the investment landscape across our 11 cleantech segments. Note that we also hand-picked example companies to give you a taste of some of the most audacious innovations!
The full report is available to our members only, and it is one of the many exciting member's benefits that Cleantech Scandinavia provides!
MEMBERS NETWORK

Today we have some 50 members including venture funds, industrial ventures from leading multinational companies, energy companies, cities, service providers and government organizations. Cleantech Scandinavia members engage in various ways with us and the rest of the network and they come from all continents with one common interest: bolstering cleantech businesses and creating a positive climate impact.
Find more about each of our members, their interests and scope of investment.
Do you think this is something for your organization?
Explore members benefits:
ACCESS TO DEAL FLOW FROM THE NORDICS & BALTICS

2,000+ Cleantech companies platform
"Targeted deal flow referrals" based on your scope of investment
Free attendance at all our events: Monthly Deal flow Webseries, Cleantech Capital Day & other Cleantech Scandinavia Events
Nordic Cleantech Open – Jury Member and first hand review of applications
Free attendance to Nordic Camp – including Trolleholm Castle
NETWORKING & BRANDING

Access to 50+ members and Co-investments facilitation
Branding and Spotlight opportunities, Speaker and Panel slots at events
Visibility of your company's logo and announcement on web and our other information materials
Access to collaboration in all of the programs between our network and wider ecosystem
BUSINESS INTELLIGENCE AND SERVICES FOR GROWTH AND COLLABORATION

Business intelligence: Dealflow and Growth statistics, among other reports
Customized research, projects & match-making
Impact Assessment
Regular newsletter