Green hydrogen for a net zero Europe 
Green hydrogen is gaining incredible momentum worldwide as it is one of the key technologies to reach the net zero target. As such, it is a central element to the decarbonisation of energy systems under the European Green Deal. Produced using electrolysis powered by renewable energy sources, or by non-electrolysis methods from biogenic sources such as waste or biogas, its carbon intensity is minimal. The promise of green hydrogen therefore relies in its potential to make the large-scale integration of renewables possible by enabling energy players to convert and store energy as a renewable gas. Finally, its versatile use across industries puts the technology at the centre of building a clean, secure, and affordable energy future. 
While green hydrogen could account for up to 24% of the final energy consumed in 2050, reducing GHG emissions by 560 million tonnes annually, this will require considerable scale-up supported by substantial investments. 
The role of the Nordics 
In this context, the Nordics present a massive opportunity for the scale up of green hydrogen. Strong cooperation across the Nordic countries coupled with the renewable capability from the North Sea through offshore wind, the Swedish steel industry, Icelandic energy production, underground storage opportunities in Denmark, and Norwegian expertise with hydrogen, all create opportunities across the value chain. Developments happening at a Nordic level could not only contribute to establishing Europe as a strong player on the global scene, but it would also allow other European countries to divert from grey hydrogen purchased on the international market. While Nordic countries have the potential to become the first movers on the green hydrogen scene, there needs to be support both from the public and private sector to compensate for the colossal production costs. There are already front-running examples of hydrogen initiatives in the Nordics, which have attracted the attention of private investors.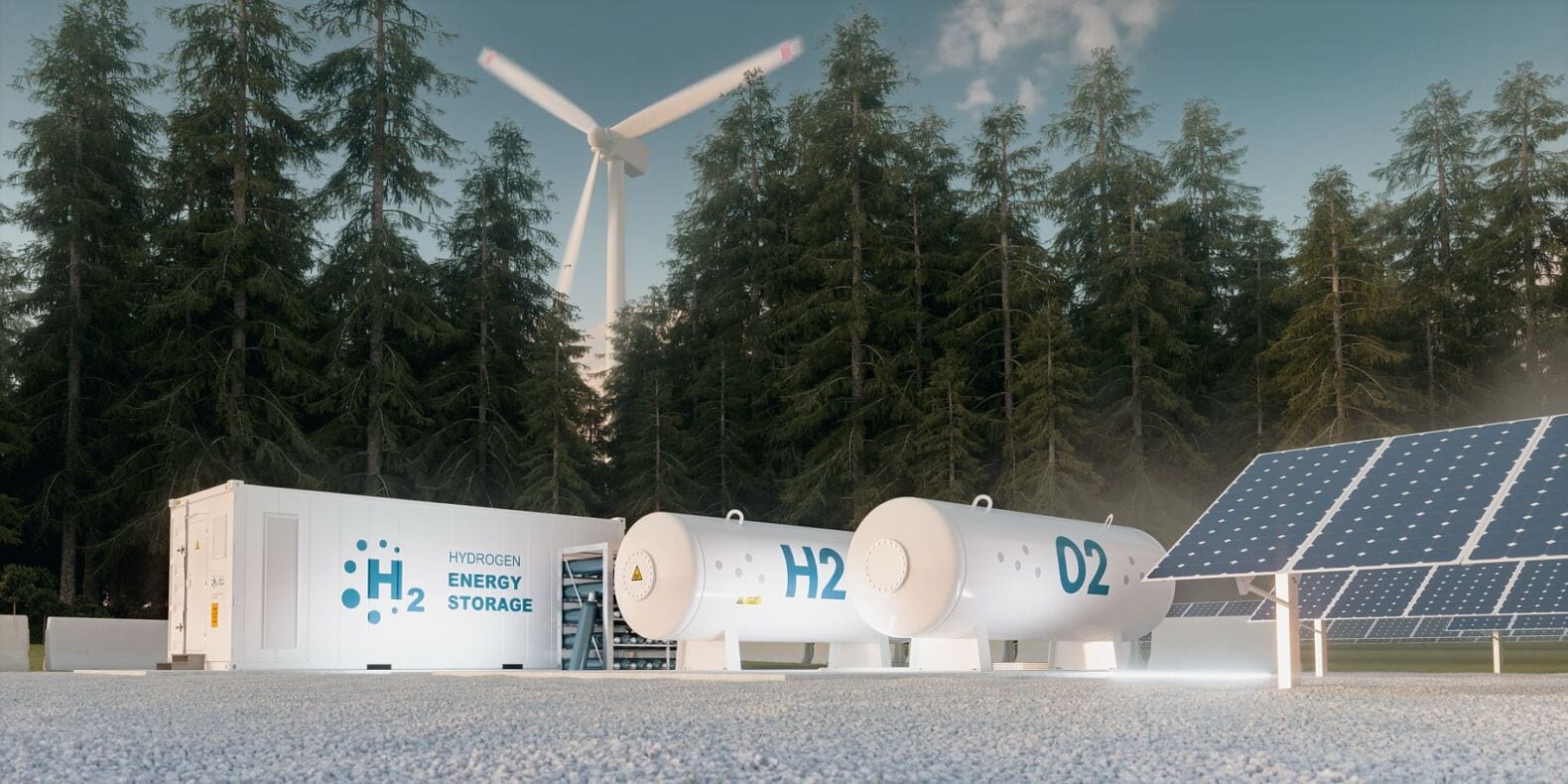 Private Investment Trends
We have identified 31 promising start-ups in the field, 12 of which received private funding in the last three years. The average amounts invested have skyrocketed, going from 2,5 M € in 2019 to 7,29 M € in 2020. The total amounts invested per deal between 2019 and 2020 increased by 275%, reaching 65 M € in 2020. When looking at the number of deals secured, there is a clear divide between 2018, where only two deals were recorded, and 2020 where we recorded 10 deals. This recent surge in private capital towards hydrogen technologies in the Nordics sends strong signals that these countries are already taking a step ahead.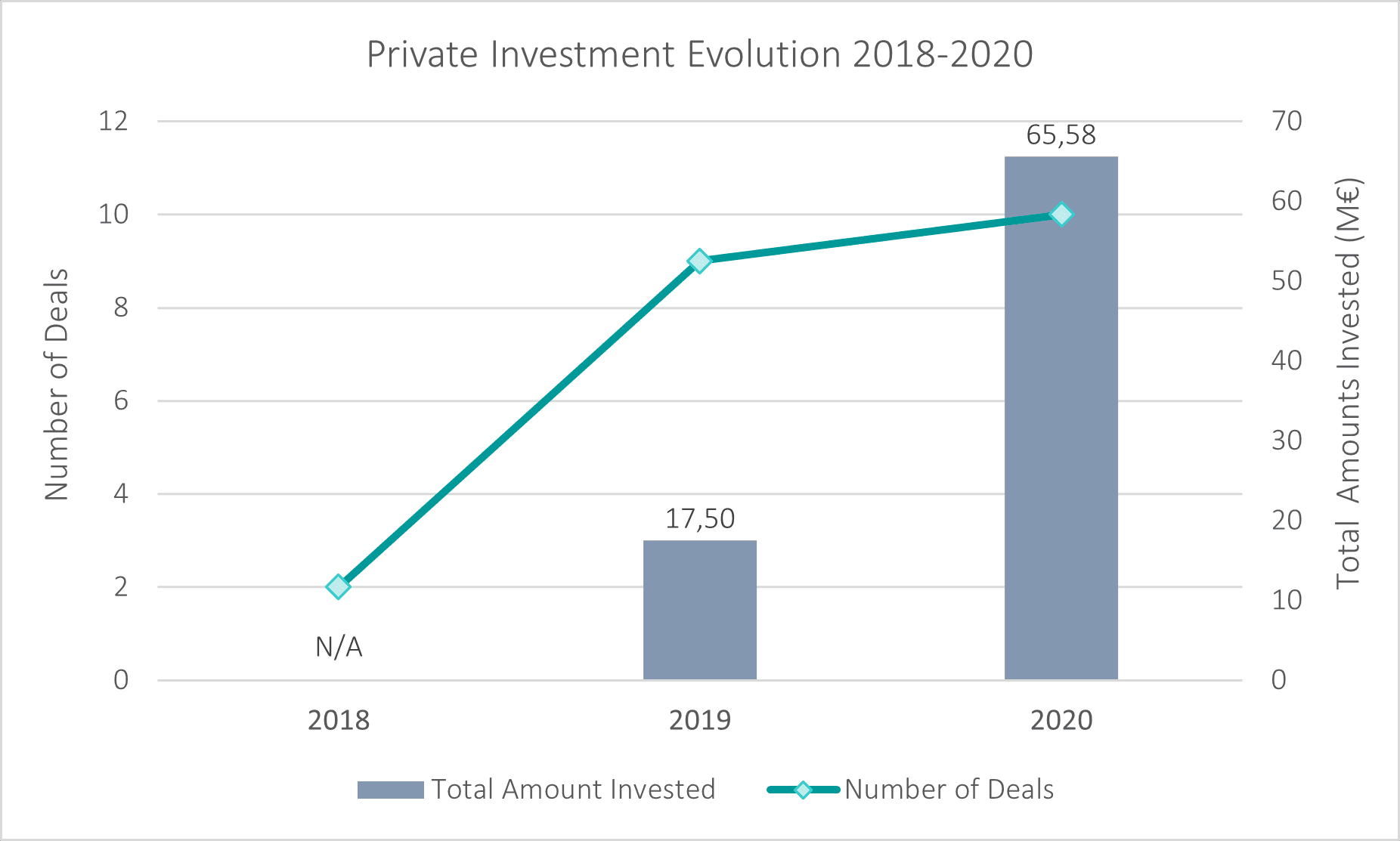 Alfa Laval, member of Cleantech Scandinavia's network, has recently partnered with Liquid Wind, that will develop facilities to combine green hydrogen with biogenic carbon emissions to form a liquid carbon neutral fuel, eMethanol. 
"This is an important partnership as we together with other major players will be part of the growing Power-to-X market, and thereby drive the development of technical solutions that will have an impact on future fuel options" says Susanne Pahlén Åklundh, President of the Energy Division. "With collaborations like this we expand the technical borders and contribute to create a more sustainable society." 
Alfa Laval is an investor and partner in the Liquid Wind Power-to-X consortium to advance eFuels together with Siemens Energy, Haldor Topsoe and Carbon Clean. As a liquid this hydrogen-derivative can meet the needs of industry which is incompatible with hydrogen as a gas, such as shipping. 
"We are very happy to strengthen the Liquid Wind consortium with a world class Swedish industrial player with unparalleled experience. Their valuable knowledge will increase efficiency and deliver additional shared value" says Claes Fredriksson, CEO and Founder of Liquid Wind. 
Who are the key actors in the Nordics? 
Described below are the five companies, from the 31 mentioned above, that raised the most private capital in the past three years. 
Green Hydrogen Systems (Denmark) designs and manufactures efficient, standardised, and modular electrolysers to produce green hydrogen with renewable energy. They raised 28 M € in a venture round led by Nordic Alpha Partners. 
Cell Impact (Sweden) supplies advanced metal flow plates for hydrogen fuel cells. The high-velocity impact technology used allows the production of high-volume and cost-efficient bipolar flow plates. They secured 24 M € on Nasdaq First North Growth Market. 
myFC (Sweden) develops micro fuel cell technologies addressing the hybrid relationship between fuel cells and batteries. They secured 12 M € on Nasdaq First North Growth Market. 
ZEG Power (Norway) is developing a technology for highly efficient production of hydrogen and/or electric power from hydrocarbon fuels, with integrated CO2-capture. They secured 11 M € in private capital from a range of investors including AP Ventures, Mirai Creation Fund and Nysnø. 
HPNow (Denmark) developed autonomous electrochemical hydrogen-peroxide generators which produce ultra-high purity H2O2 directly at the point of use. They secured a 5 M € deal with AP Ventures and Evonik Industries. 
Sources
Hydrogen Roadmap Europe, Fuel Cells and Hydrogen Joint Undertaking, 2019
Seizing the EU's man on the moon moment, Cleantech for Europe, 2021
A Nordic hydrogen industry for Europe and beyond, InnoEnergy, 2021