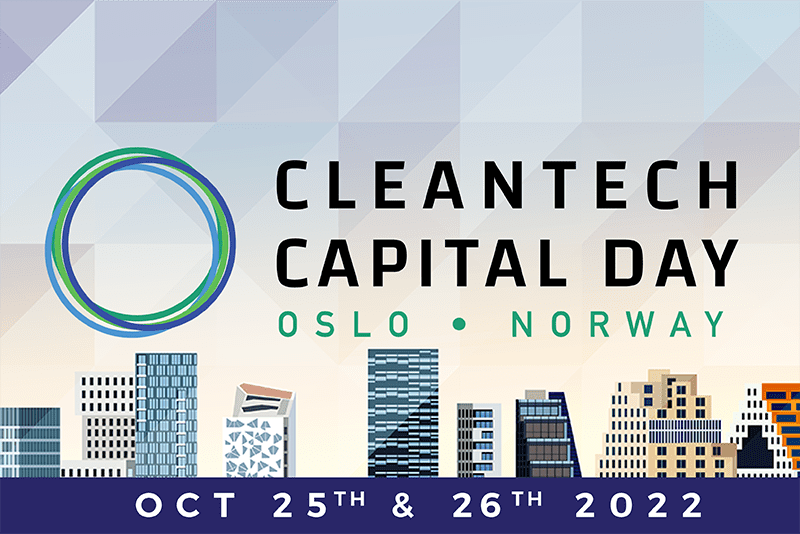 What do we need from investors and innovators to reach climate targets?
The discussion will be spot on and focus on what we can do NOW.
Oslo, 2022 – Cleantech Scandinavia's statistics show a major surge in cleantech investments in Norway and Cleantech Capital Day will again collect the most important players in industry, investment, government, startups and growth companies to learn from new sustainable innovations.
This exclusive 2-days event will bring together around 200 professionals. Most members of Cleantech Scandinavia's network attend plus many other in international investors, industries, and established cleantech companies. Participants come from Europe, China, Middle East and North America.
The event features many networking opportunities, company pitches including the Nordic Cleantech Open Finals and content sessions. Further there are sessions focused on specific markets, looking to find better ways to bridge these areas with the Nordics and Europe at large with the goal to increase cleantech business.
1. What do we need from investors and innovators to reach climate targets?
2.  Impact Assessments: how are investors screening organizations and reporting positive effects?
3.  Industry and Net-zero
4.  Parallel sessions: showcasing cleantech innovations
5. 11th Nordic Cleantech Open Finals
And more to come. Stay tuned.
Find below the companies that pitched at the Nordic Cleantech Open Finals and Cleantech Capital Day. Click on the "+" button to access their pitch presentations, contact details and to read more about what they do. Enjoy!
SUPPORTERS, SPONSORS AND PARTNERS
Get a glimpse into our 2021 audience now by completing the form!
"*" indicates required fields
All Tickets Include:
Access to all keynotes, general sessions, (non-invite-only) breakout sessions and workshops, appointment-making opportunities on our digital app.
Access to all (non-invite-only) lunches, networking breaks, reception and dinner.
Access to the networking area and exhibitor space.
Registrant type
Cleantech Scandinavia Members and Special Invitation – You are a current paying member of Cleantech Scandinavia's network, a sponsor of the event and or have received a direct special invitation from Cleantech Scandinavia.
Regular attendee – You are an investor, a corporate, an academic or a service provider. If you want to be in the spotlight, share knowledge or comment on company pitches, you can also complete this form to tell us if you have a particular subject or expertise you wish for us to consider you for.
Innovator – You are a founder or part of a start-up and/or cleantech innovation company. Apart from all the activities that all tickets offer, you can also be selected to be in the innovation showcase. Please share more about your company via this form.
Disclaimer: This event is documented with film and photos. Cleantech Scandinavia, sponsors and partners reserve the right to use the produced material in its own online media (Websites, LinkedIn, Twitter, Facebook, Instagram), newsletters, printed material connected to events and all subordinate websites and digital channels connected to our activities.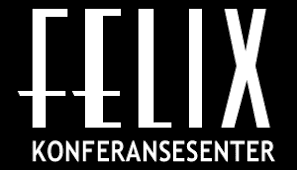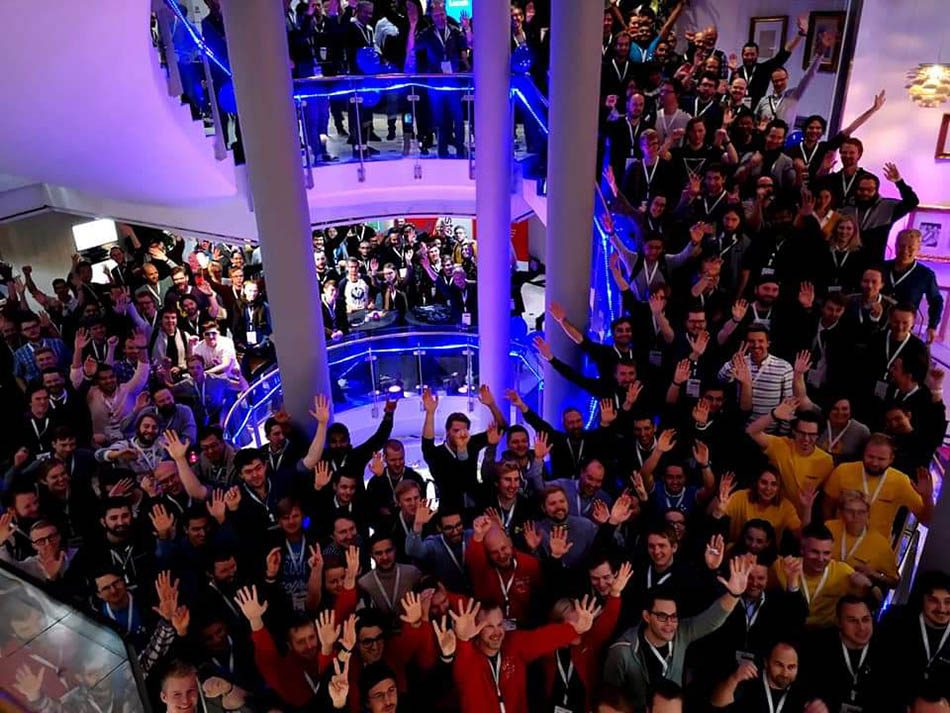 FELIX CONFERENCE CENTER WELCOMES THE CLEANTECH CAPITAL DAY
Felix Conference Center is central located at Aker Brygge, Oslo's waterfront district. The center offers 24 flexible meeting- and conference rooms, breakout rooms, a restaurant, bar and exhibition area.
Bryggetorget 3,
0250 Oslo, Norway
HOW DO YOU GET TO THE VENUE?
If you come from Oslo Airport, there is a ~20 min direct train to Oslo Central Station. From there Felix is approximately 1,5km from Oslo Central Station. Follow your preferred Maps App for a direct route.

Our exclusive platform of Nordic and Baltic cleantech companies offers a unique opportunity for our international community network of investors, industrials, real estate companies, cities, service providers and the public sector.
We are the trusted source of cleantech-related investment opportunities, business intelligence and investment statistics in the Nordics.
Today we have more than 50 members, including venture funds, industrial ventures from leading multinational companies, energy companies, cities, service providers and government organizations. We have members from all continents with one common interest – Nordic and Baltic cleantech innovation.
In addition to providing deal flow, network activities, we also offer consultancy services on an individual assignment basis.
Find more about our work here.
We foster the cleantech ecosystem by collaborative and meaningful relationship between innovators, investors and the market.
© Copyright Cleantech Capital Day by Cleantech Scandinavia | All rights reserved