The Nordics and the Netherlands produce top quality innovations each year and investments are currently going through the roof! Cleantech Scandinavia and InnovationQuarter organized a Cleantech Mission to Boston with some of the top companies with an interest to grow in North America, European investors and city representatives with interest to dive into the solutions and opportunities in the Boston area. This trip will be the first step towards a multi-year collaboration between the Netherlands, the Nordics, and the U.S. East Coast.
These are ambitious times in which the adoption of Energy Systems and Smart City solutions allows policy-makers and urban planners, as well as private investors and businesses to devote the critical actions required to accelerate smarter use of resources through collaborative actions and sharing knowledge and best practice.
The purpose of this Mission is to provide a platform for Nordic and Dutch Cleantech companies to grow on the US Market and for Cleantech Scandinavia's investor and industry members to grow their network with US investors, industry and cleantech companies and in general, for both groups, get a good introduction to the incredible Boston innovation eco-system.
The Mission is coordinated with MIT, Greentown Labs and Dutch Innovationquarter. It will include 15-20 Nordic and Dutch startups, with a focus on Smart City, Energy Systems and Advanced Materials. To visit the whole Programme, click here.
Don't miss this opportunity to get closer to some of the most innovative regions in the world. Participation will be by invitation only.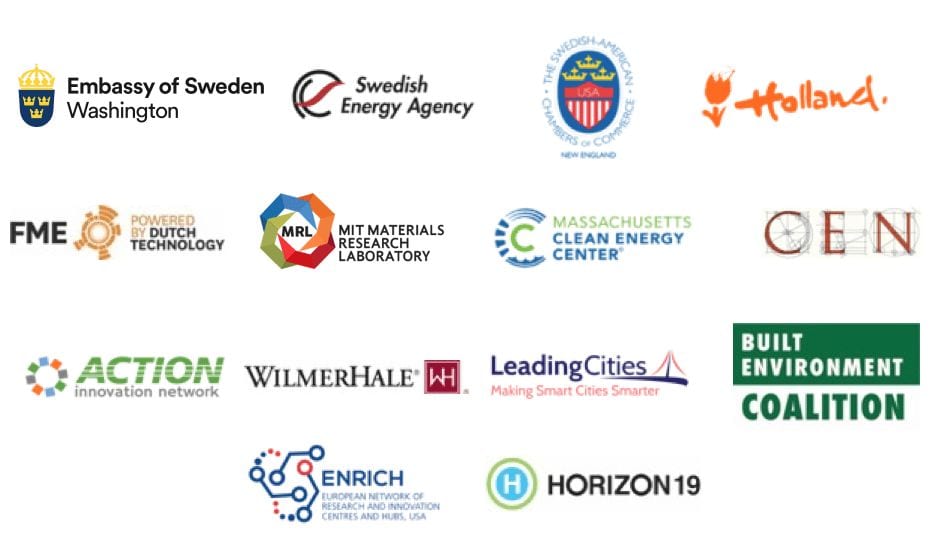 If you have any question or anything went wrong while registering, contact us.