CorPower Ocean participated in the 3rd edition of the competition and they were part of the TOP 25 start-ups that we believed were the most promising! We were thrilled to come back to them years later to see how successful they have been!
CorPower is a global leader in ocean energy technology. The ocean forms one of the largest, yet least explored, renewable energy sources on earth. CorPower brings a new class of high efficiency Wave Energy Converters ("WECs") to the market, enabling robust and cost-effective harvesting of electricity from ocean waves. They are headquartered in Sweden with offices in Portugal, Scotland and Norway, and have a dedicated team of 50+ members. Up to date, CorPower has secured €50M from investors including InnoEnergy, Midroc New technology, Almi Greentech, SEB, the European Commission, the Swedish Energy Agency and Wave Energy Scotland.
CEO Patrik Möller shared his experience of the Nordic Cleantech Open with us:
"The Nordic Cleantech Open provided us with very useful and tangible feedback on our communication and positioning towards investors in the early days of CorPower. The networking events are particularly useful to startups navigating their way through the Nordic cleantech financing ecosystem." Patrik Möller, CEO and Co-founder of CorPower Ocean.
The CorPower Wave Energy Converter (WEC) can produce five times more electricity per ton (>10MWh / tonne) than any other known wave technology, by combining storm survivability with strongly amplified power capture in regular sea conditions.
Adding wave energy to the energy mix is an attractive way to balance our future electricity systems, making it a key component to enable the transition to 100% renewables. As such, CorPower brings a competitive solution to reduce the amount of battery and hydrogen storage needed to balance our electricity systems in a deeply decarbonized future.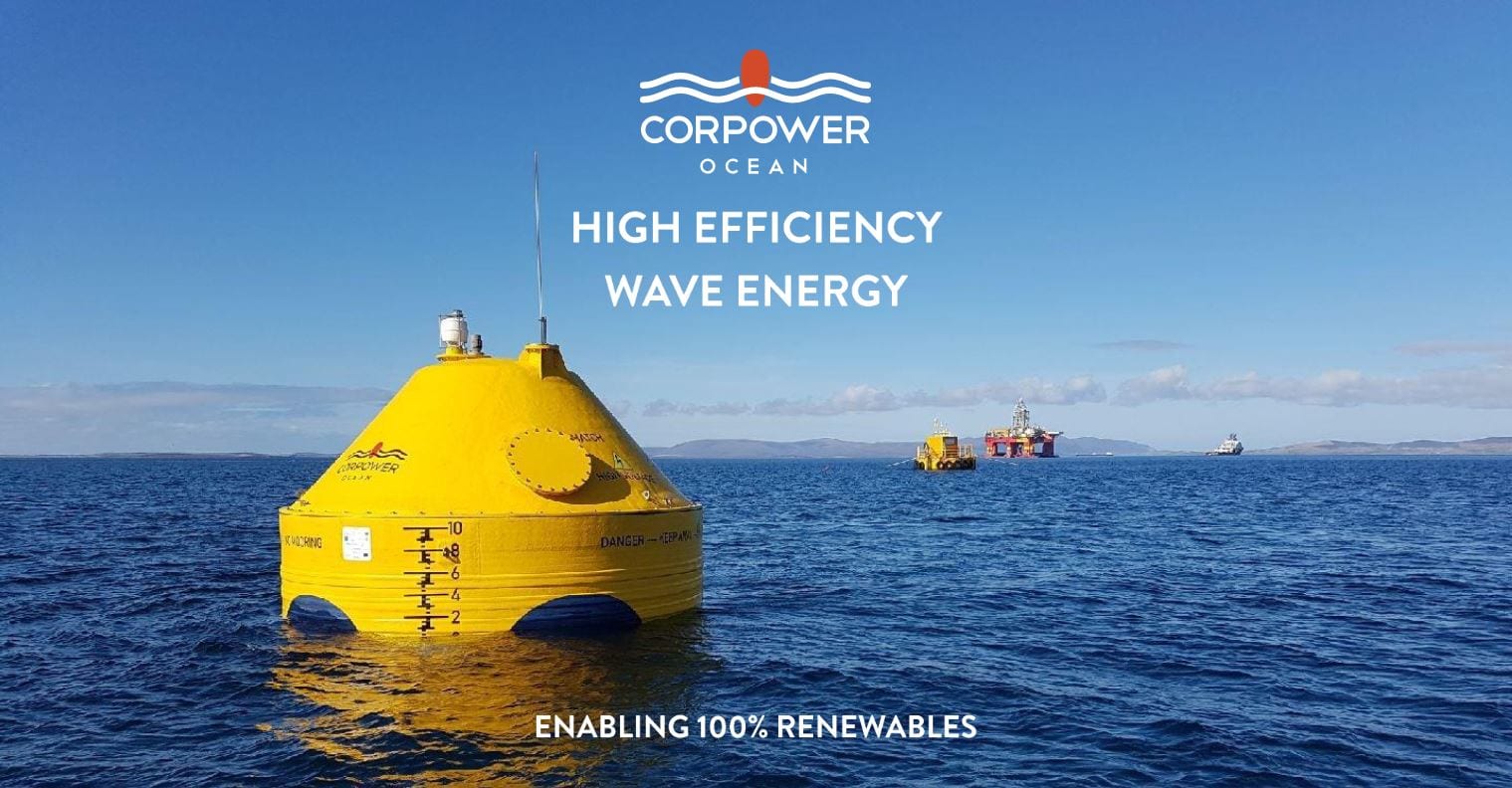 Are you a start-up interested in participating in our 10th edition of the Nordic Cleantech Open?