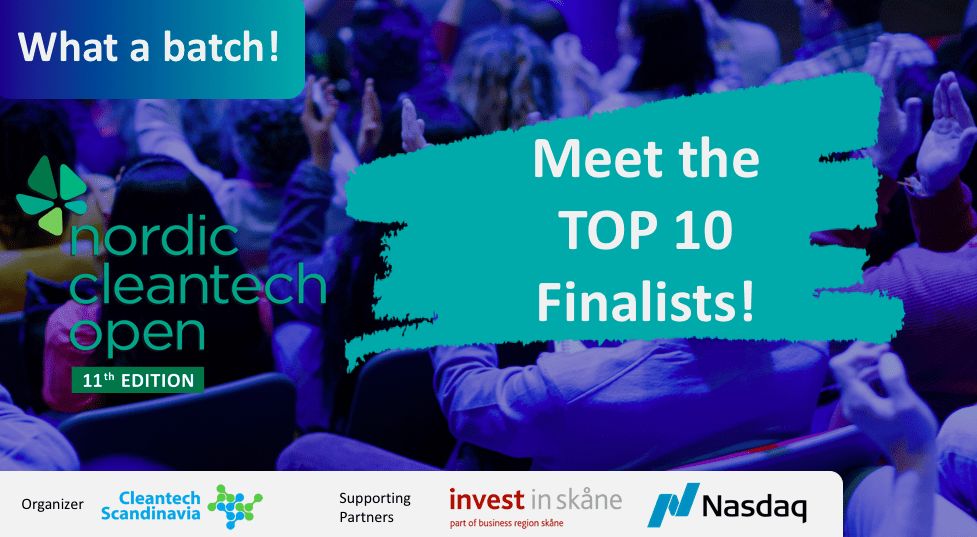 THE TOP 10 MOST INNOVATIVE START-UPS FROM THE 11th NORDIC CLEANTECH OPEN ARE ANNOUNCED
Lund, October 3rd 2022 –  It is our immense pleasure to announce the Top 10 companies of the 11th edition of the Nordic Cleantech Open. For 11 years the Nordic Cleantech Open competition has served as an observation tower for the up and coming cleantech innovation trends that will support the transition to a low carbon reality. 
The 11th Edition of the Nordic Cleantech Open received 137 applications from all corners of the Nordics and the Baltics, and now the Top 10 most innovative, promising and ready-to-scale companies have been selected and are now announced. This year's race showed more diversity among applicants and especially between the Top 25 (while last year it was a very energy intensive selection). We want to not only congratulate the Top 10 companies but also acknowledge the Top 25 companies that delivered inspiring pitches at the Nordic Camp. 
Held at Smygehus Havsbad, the Nordic Camp provided the opportunity to the Top 25 companies to pitch and present their case to several members of our jury panel, which this year consisted of 58 professionals coming various backgrounds – industry, venture capital, public funding and regional development. The selection of the Top 10 companies is the result of a long selection process where companies where evaluated based on a written application at first, a preliminary evaluation which was complemented by an assessment of their performance at the Nordic Camp. In total, the Nordic Cleantech Open jury delivered 4,095 votes on the written applications and 426 votes on the pitch presentations along with some valuable feedback to the companies. The networking opportunities and one-on-one meetings held at the Nordic Camp were yet another opportunity for the Top 25 companies to exchange and gain knowledge from our highly skilled jury panel and members' network. At last, the Top 10 will deliver a final presentation at the Nordic Cleantech Open Finals & Cleantech Capital Day, to be held in Oslo on October 25th and 26th.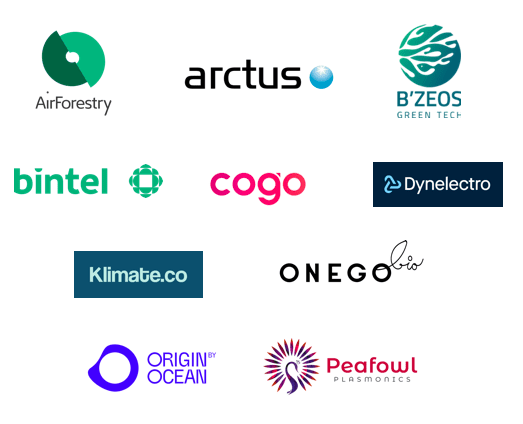 To meet these brilliant entrepreneurs – not only the Top 10 but most of the Top 25 will also join – make sure to join us for the Cleantech Capital Day, our upcoming flagship event on October 25th and 26th in Oslo, Norway. This event will host the finals of the competition as well as an array of interesting topic discussions and company presentations focused on reaching climate neutrality. In partnership with German Trade and Invest, SEB Greentech, Nasdaq and Invest in Skåne, and the expected participation of 200 professionals at the table, this event will bring the opportunity to reflect on the latest cleantech developments, their impact potential for reaching net zero by 2050 and to network with the most relevant players in action in this field.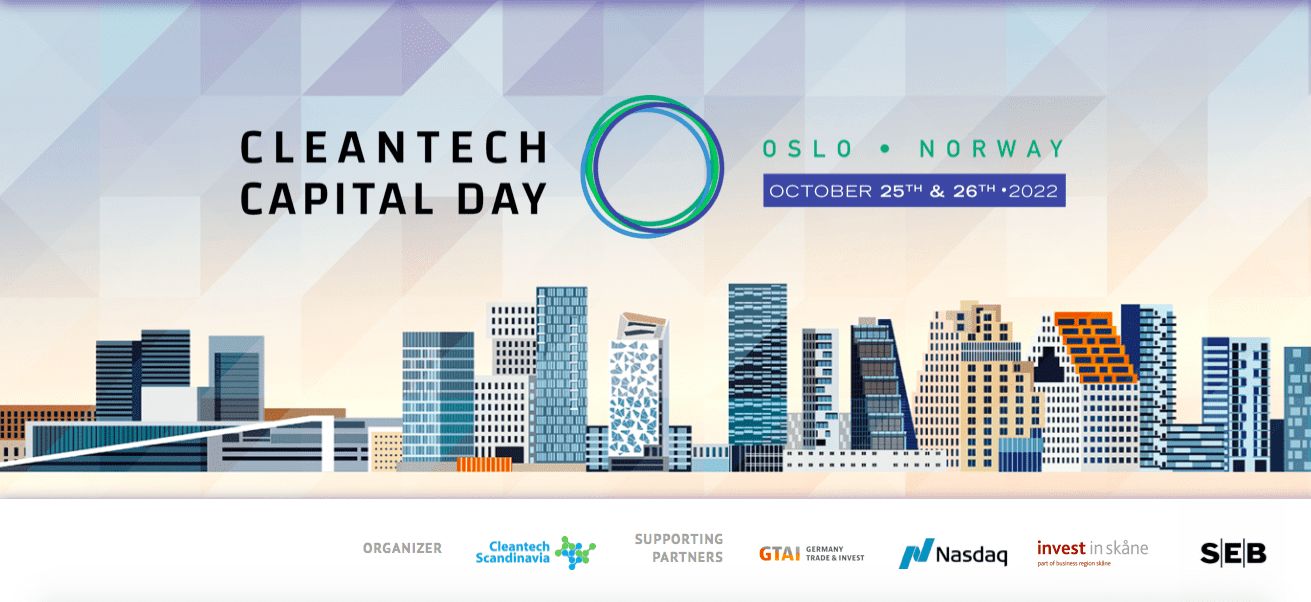 Here are the

 Top

 

10

 

c

ompanies

 and their description

s

, sorted

 in alphabetical order

: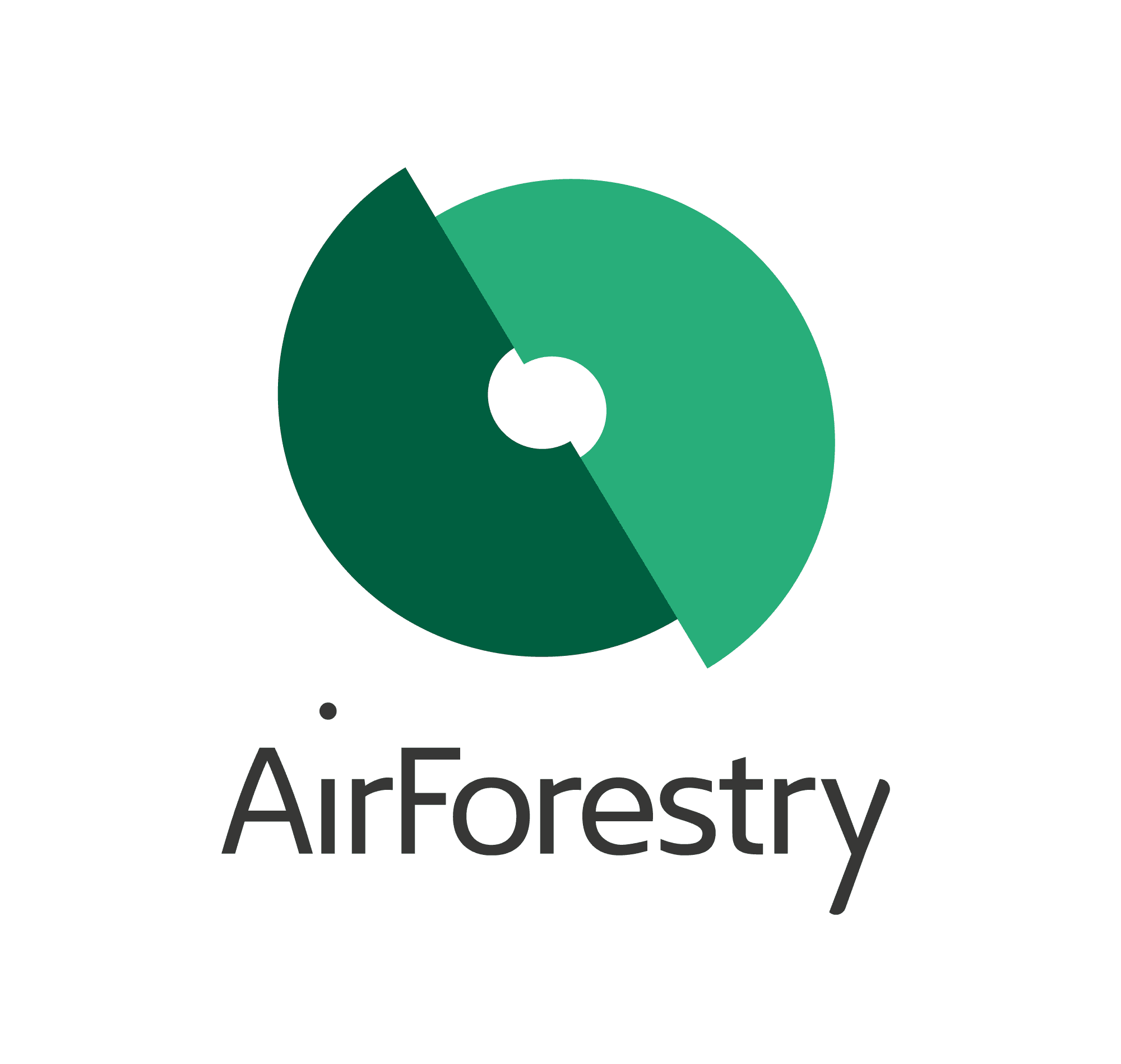 AirForestry is focused on creating healthier forests by thinning out trees from the sky with autonomous and electric aerial harvesting drones, without damaging the soil, roots or nature. By using the company's drones, you can increase the forests' ability to sequester carbon by freeing up 20 percent of forest land currently used for forestry access roads. Since their launch in 2020, AirForestry has grown to more than 22 employees.

Zero CO2 emission is the goal for the aluminium industry which has been working for decades on development of CO2 emission free process by replacing the carbon anodes. The Icelandic company Arctus Aluminium has developed a aluminium process with multiple vertical metallic inert anodes and ceramic cathodes in low temperature (800 °C) electrolyte according to the process formula; 2 Al2O3 = 4 Al + 3 O2. Oxygen is therefore emitted instead of CO2. Arctus is now working with our industrial partner Trimet Aluminium in Germany in scaling up the cells for a pilot plant in Essen and then a demonstration plant.

Recycling is not solving our global plastic pollution issues. Bio plastics made from land-based feedstock are creating more issues than solutions, banning Single Use Plastics impact both food and non-food industries. B'zeos uses brown seaweed, also known as brown kelp, to make a new flexible film packaging material that is home-compostable, marine degradable, bio-digestible and non-chemically modified. This material has comparable properties to plastic but are 100% bio-based, renewable and are not chemically modified, and therefore not considered as plastic following the Single Use Plastic Directive Guidelines (SUPD).

Bintel delivers a full vertical waste management solution providing customers with actionable data where hardware (level measuring sensors), connectivity, cloud-based integration platform and web-based analytics are included.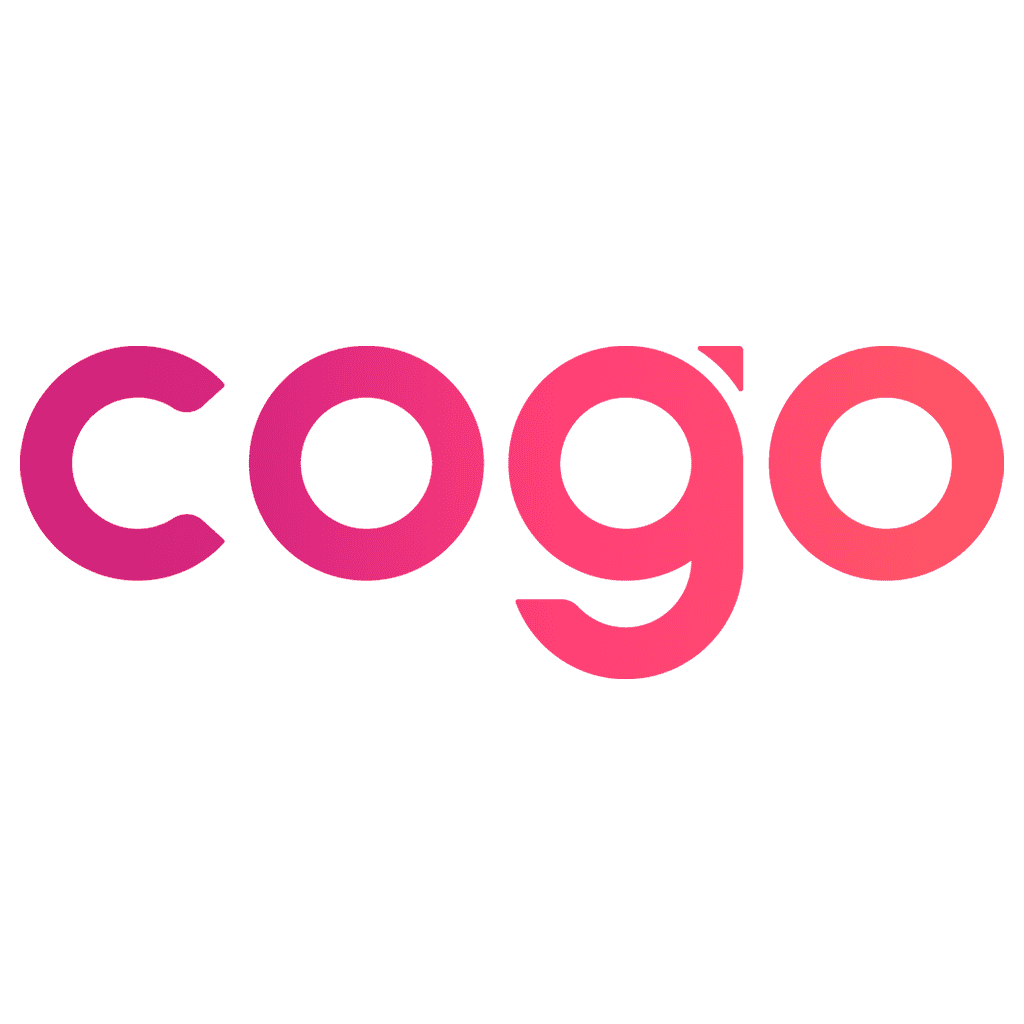 Cogo is an app that gathers shared electric scooters, cars, bikes and mopeds from over 250 mobility operators in 700 cities worldwide. Additionally, Cogo offer the worlds most comprehensive price comparison tool allowing users to compare price and travel time across all operators and vehicle types in one simple search. Cogo is working to improve the cities we live in so they only include human or electric powered vehicles.

The world needs CO2-neutral fuels. This is where green hydrogen comes into the equation but the lifetime of the core materials is the current limitation for the hydrogen's electrolysis process. DynElectro has discovered a way to extend lifetime by up to 5x.
Current electrolysis systems operate on direct current (DC). With a modified power converter, we overlay an alternating current (AC) on top of the direct current. We do this hundreds of times per second. This rapid and reversing current acts to impact and protect the molecular structure of the core material performing the valuable electrolysis process.

Klimate help companies compensate for their unavoidable CO₂ emissions with portfolios combining different carbon removal methods. Allowing companies to:
Take full responsibility for their emissions.
To help scale an industry that the Intergovernmental Panel on Climate Change (IPCC) has determined to be necessary for us (the world) to achieve the targets set forth by the Paris agreement.
Studies show that companies that take action will reap rewards from stakeholders (e.g customers, employees or investors). Hence carbon removal is not only good for the climate, it is also good for business.

Onego Bio is biotech company that has developed a way to produce egg white without chickens. The company's product, Bioalbumen, is produced with a safe, sustainable, and cost-efficient precision fermentation process that creates identical egg white protein without the need for animals. We have a big mission: We want to rethink eggs and give people access to a delicious healthy animal-free food. Because of its unique functional properties, egg white is difficult to replace with alternative ingredients. Bioalbumen will make it possible to manufacture the same delicious foods entirely animal-free.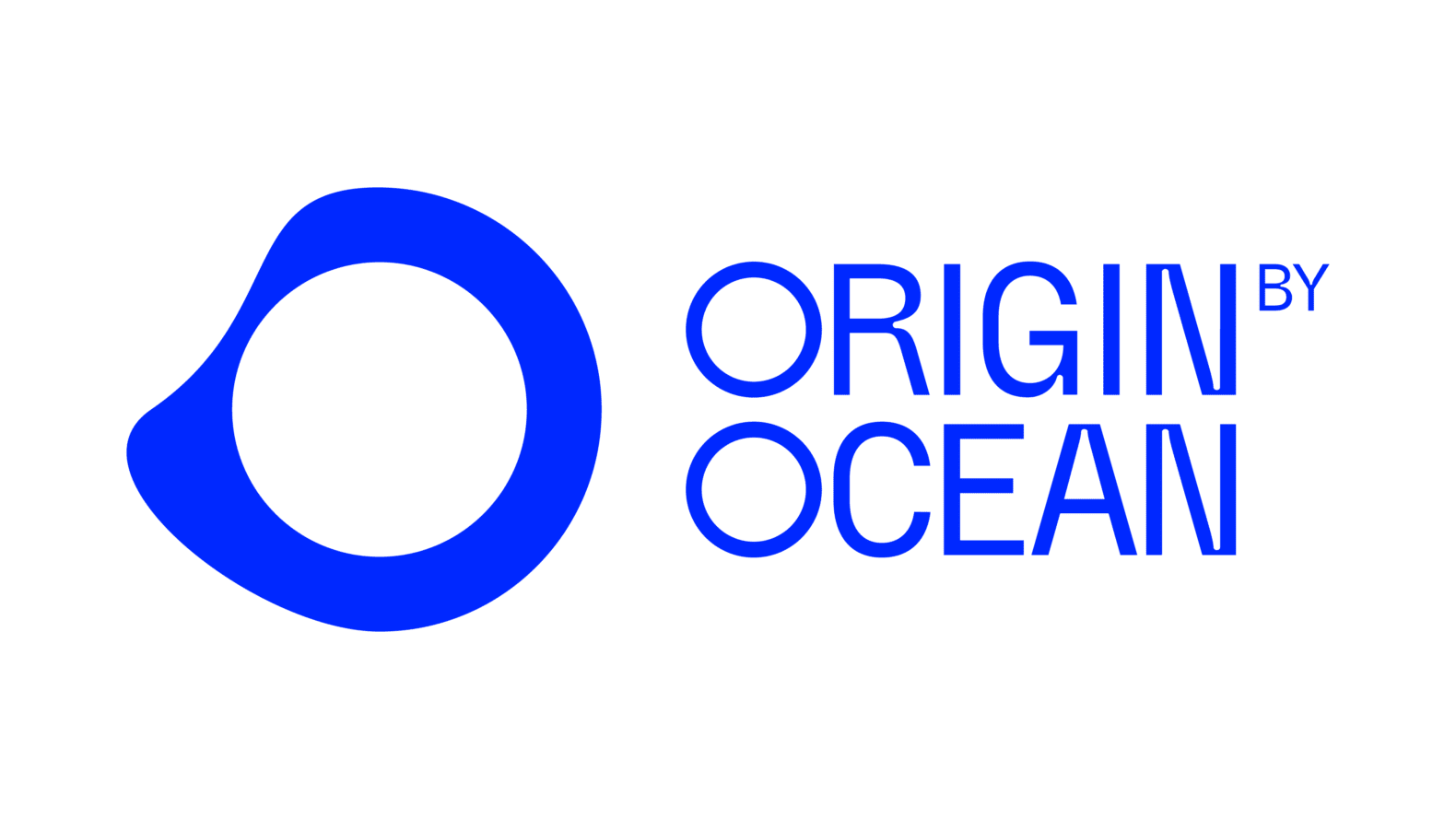 We rid the oceans of harmful algae and turn it into everyday goods. Our mission is to make the chemical industry run on algae. Reclaiming the oceans requires reclaiming the origin of the chemical products in our everyday consumer products too. Instead of oil, their origins will be algae-based: ecological, decomposable, and renewable. We believe that in order for things to happen at a massive scale, it has to be turned into an industry. One with a reimagined value chain. The planetary problems are going to get worse before they get better. Our plan is to set up our biorefineries in the spots that will be most affected by eutrophication. Our patented biorefining process makes it possible to extract valuable bio-based chemicals from harvested invasive algae and ecologically farmed seaweed.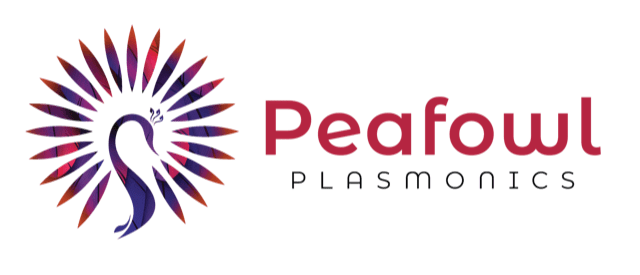 Peafowl Plasmonics is a deep tech start-up company based in Uppsala, Sweden. We empower the next generation of electronic applications by using plasmonics technology for light harvesting. Initial markets are low-power devices that benefit from being self-powered, for example indoor sensors, e-paper displays and dynamic windows. The completely transparent light harvesting cells of Peafowl bring new, beautiful, and sustainable energy solutions.
Innovations coming to support the transition to a low carbon reality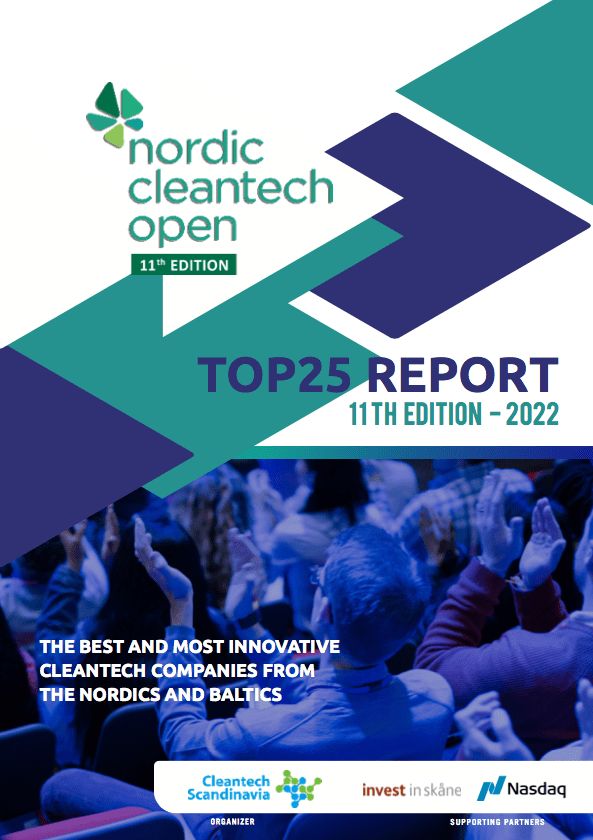 Please fill out the form in order to download:
"*" indicates required fields